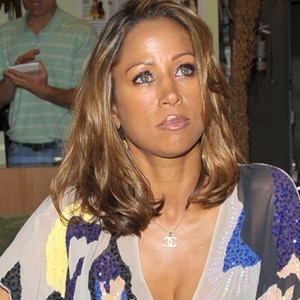 Stacey Dash has put her ugly past in the rear view.
The 45-year-old stunner was finally granted her divorce from actor Emmanuel Xuereb last week, after filing the papers in January 2010, E! News has confirmed.
But this was no amicable split.
Dash also filed a restraining order against Xuereb the same day she filed for divorce, claiming he abused her during their three-year union and she was too afraid to report it, according to documents E! News obtained at the time.
They had no children together and Dash, who first gained fame opposite Alicia Silverstone and Brittany Murphy in Clueless, did not request any spousal support.
This wasn't the first breakup for Dash in recent weeks, however.
Following a successful first season, the actress also called it quits on her VH1 show, Single Ladies, saying she wanted to spend more time with her children (from a previous marriage) in Los Angeles.
Entertainment Plaza - TV, Movies, Sports, Music
http://members.shaw.ca/almosthuman99
Babe Of The Month
http://members.shaw.ca/almosthuman99/babeofthemonth.html
Hunk Of The Month
http://members.shaw.ca/almosthuman99/babeofthemonthman.html