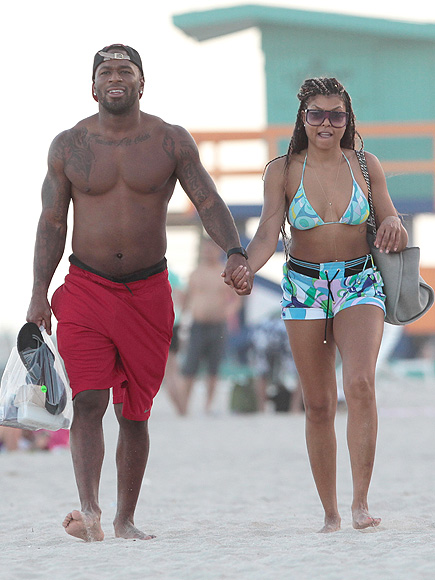 It looks like
Taraji P. Henson
won't
ring in 2016 with a midnight kiss with a certain football player.
The
Empire
star denied she is dating Kelvin Hayden during
Pitbull's New Year's Revolution
special Thursday night – despite
pictures of the two
holding hands on the beach in Miami that surfaced Tuesday.
During the broadcast, Wendy Williams asked Henson, 45, if she's really dating the man she's been "photographed with."
"I have no idea," the actress responded. "Yeah, you can't believe everything you read. Until you hear it from me, it's false."
That solves that!
Pitbull's New Year's Revolution
is airing live from Miami on Fox.