Fuse (Deluxe Version) - Keith Urban / Blown Away - Carrie Underwood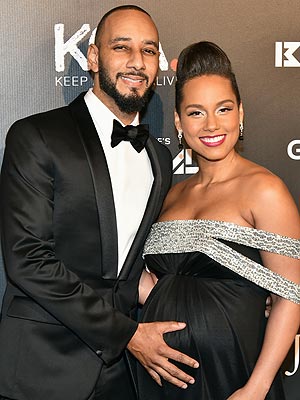 Swizz Beatz and Alicia Keys just received the greatest gift: a baby!
The music producer and "Girl on Fire" singer welcomed their second child together on Saturday, Dec. 27, the couple announced Sunday via Instagram.
Son Genesis Ali Dean was born at 1:52 a.m., weighing 6 lbs., 5 oz.
"The joy of joy is joy!! It's a boy," Keys, 33, and Beatz, 36, wrote simultaneously. "We are so grateful!! #blessings!!"
"I think he's super excited because he's not going to be the youngest anymore," Keys told PEOPLE in October. "He's always kissing my belly."
The mom-to-be and fashion designer Beatz, 36 — who is also dad to daughter Nicole and sons Prince Nasir and Kasseem from previous relationships — announced in July that they were adding another baby to their brood.
"Happy anniversary to the love of my life," Keys wrote on Instagram. "And to make it even sweeter we've been blessed with another angel on the way!! You make me happier than I have ever known! Here's to many many more years of the best parts of life!"
Crash My Party - Luke Bryan / Night Train - Jason Aldean
Entertainment Plaza - TV, Movies, Sports, Music, Soaps
http://members.shaw.ca/almosthuman99
Babe Of The Month - Vote Now!
http://members.shaw.ca/almosthuman99/babeofthemonth.html
Hunk Of The Month - Vote Now!
http://members.shaw.ca/almosthuman99/babeofthemonthman.html